Sink or Swim – Part 2
December 13, 2016
Picking out a kitchen sink can be a time consuming and frustrating event. To help ease that tension, we at Borchert Kitchen & Bath have put together a list of some of the various sinks available for your kitchen. There are photos and a small paragraph describing each material. We hope you enjoy.
If you haven't read part 1 yet, it can be found here: Sink or Swim – Part 1  . 
Composite Granite
$250-$800+
Composite granite sinks are made from a blend of materials that are highly compressed to form a solid material. It is this high-compression stress that gives granite composite sinks their long-lasting durability. They are strong, resistant to scratches and chips, and are cheaper than one would expect because they made of a composite of materials. Not just a solid piece of granite. definitely worth considering. The only real con for these sinks is that they are very unforgiving to glass. You must be careful with your delicate dishes.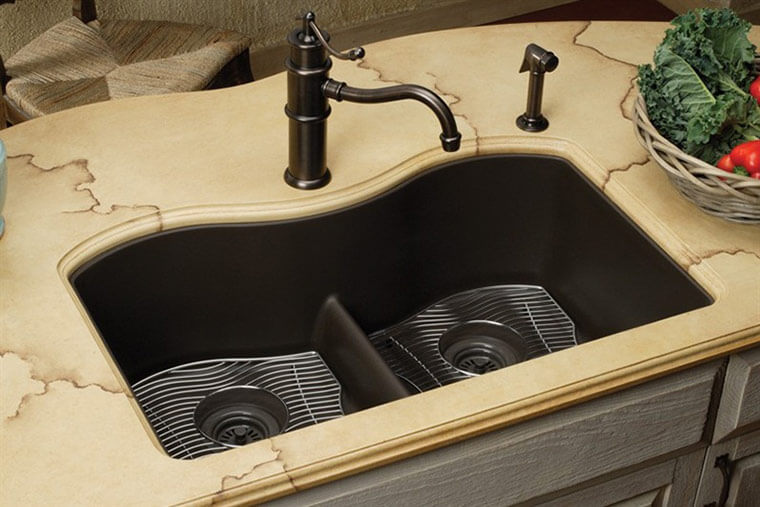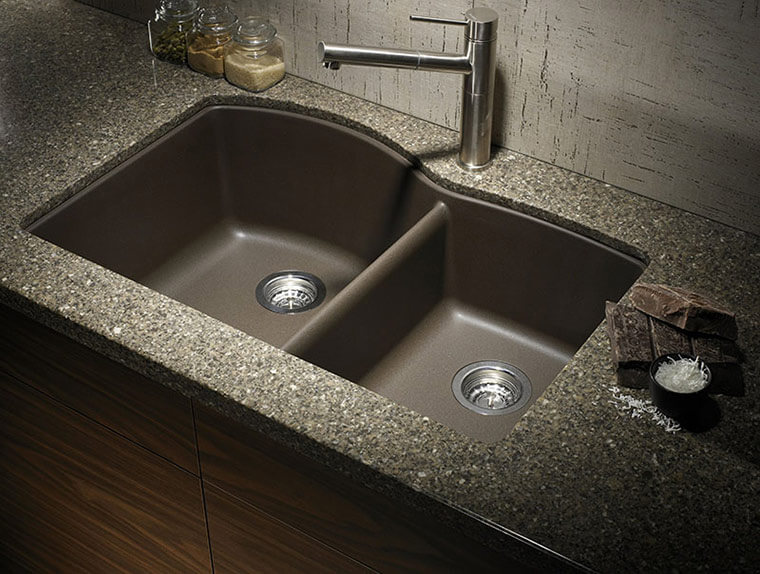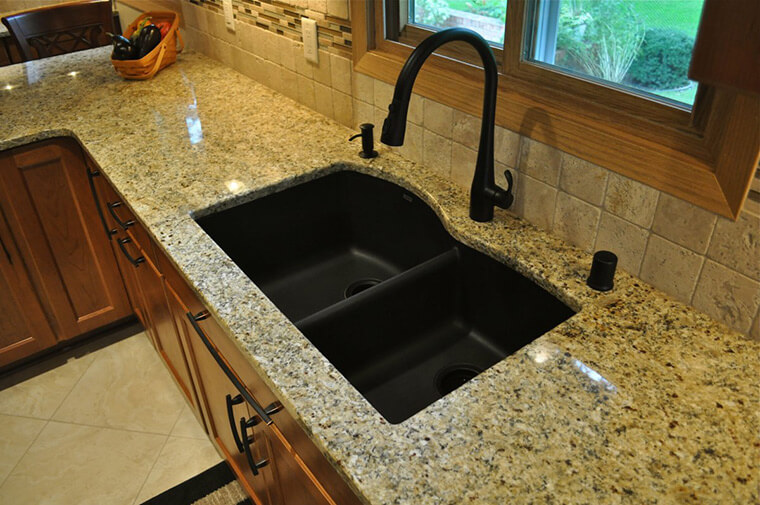 Natural Stone
$1,000+
Natural stone sinks are very unique. Typically, you won't find one of these in just any home. Unlike composite materials, these are made out of solid chucks of stone. They come on many shapes, sizes, and types. Marble, Granite, Onyx, Limestone, etc. All of these materials have various pros and cons. Soapstone, for instance, is fairly resistant to stains while other materials may not be. If you're considering getting a natural stone sink, we recommend asking for a sample of the material so that you can see for yourself how it holds up to stains and abuse.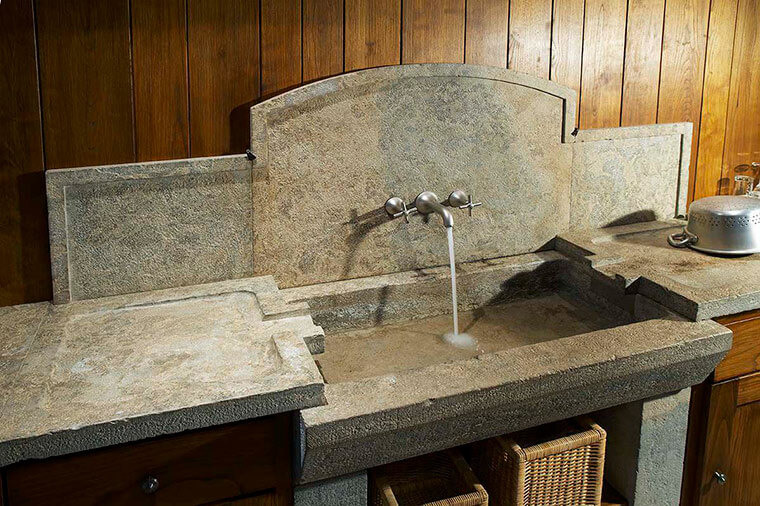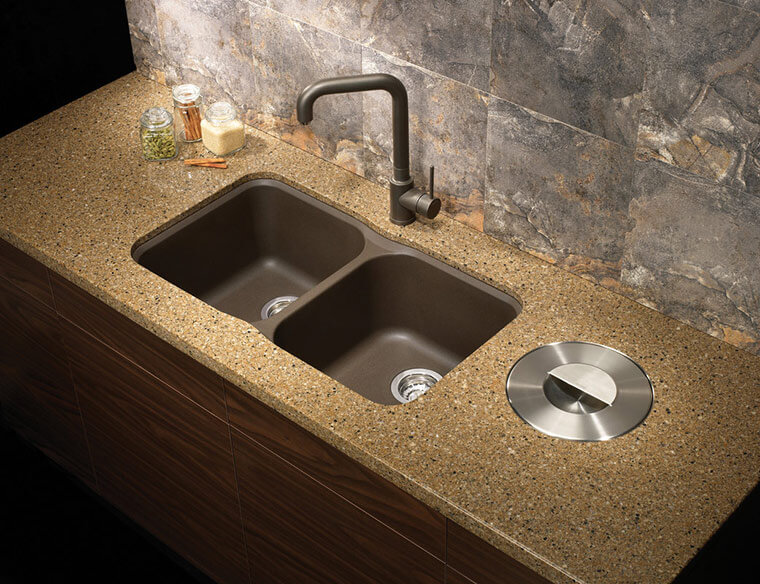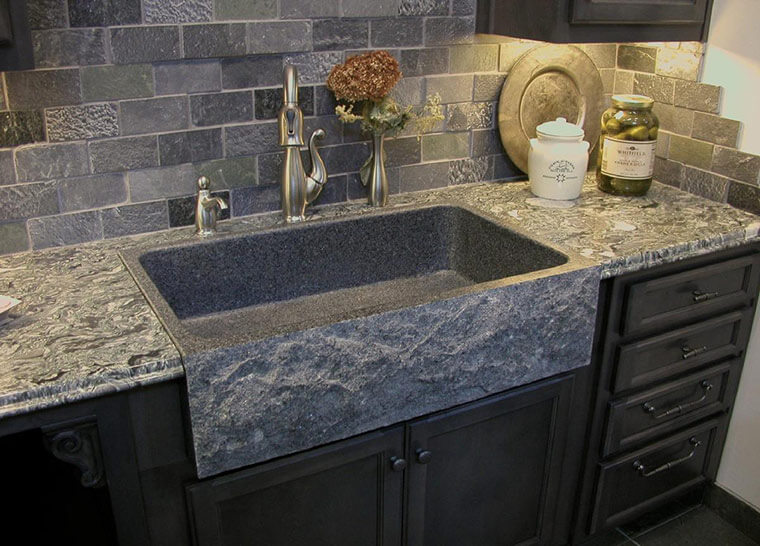 Solid Surface
$200-$800+ 0r $50+ Per Square Foot + Fabrication & Installation
Solid surface sinks are perfect for blending in your countertop with your sink. They offer a near seamless transition that many people find appealing. Solid surfaces are made out of various materials, so it would once again be a good idea to get a sample of the material to see how it holds up to the type of use that you would be giving it. In order to have to sink custom made to blend in to your countertop, it's going to cost you more money than if you purchased one from your local hardware store. They will typically start around $50 a square foot plus the cost of fabrication and installation for a custom sink.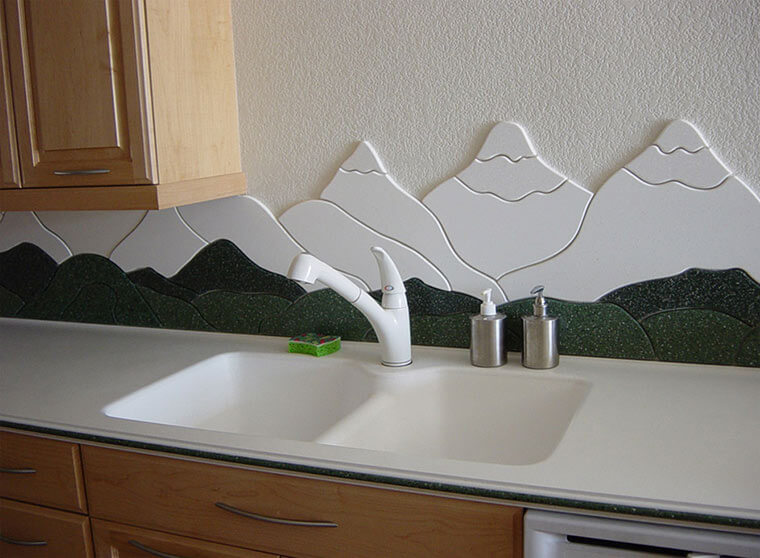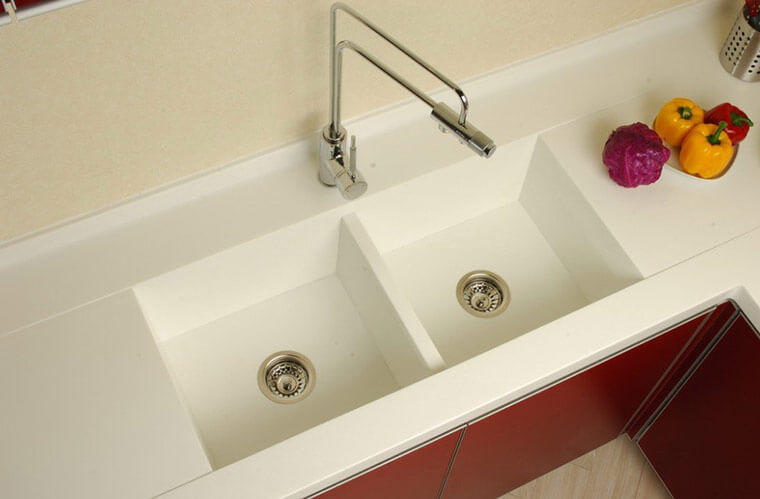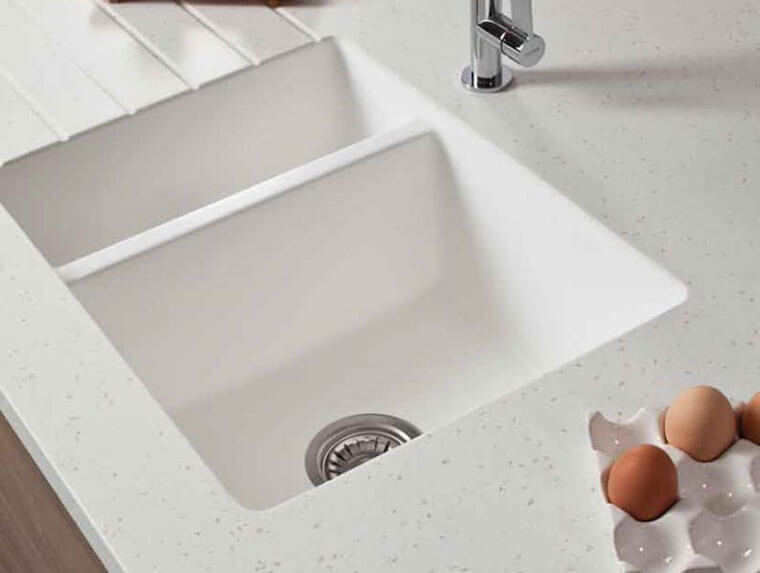 We hope that you enjoyed our list of kitchen sinks and their various materials. If you have any questions or would like to see a post about another material, give us a call and let us know. We'd love to hear from you! In the mean time, you can check out our Facebook page to see what we've been up to or look at our Houzz.com profile to check out our beautiful projects and read our reviews.
Have a great day!